Are you looking for ways to use Google's new disavow tool for removing penalties? You'll be happy to know that it is quite possible and helpful, but when we are talking about manual penalties, disavowing links is not enough. Below, we'll discuss two methods that successfully help in the disavow process.
When it comes to disavowing links, votes do not matter
When you submit a disavow request, Google processes it automatically. It will tag the links related to your site in a way that makes it as if they do not have a no-follow tag on them. In simple terms, you can say that they won't be pointing to your site for analysis and link counting. So, if the links are regarded as votes, the link disavow tool will tell you that Google will not be considering the votes counted for your ranking. All this will happen automatically, and Google might take few weeks for processing the disavow request.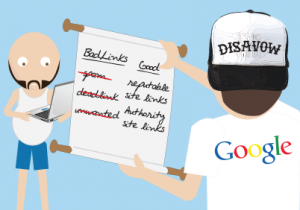 How to remove algorithmic penalties?
Let's assume that your site has been hit by an algorithmic penalty due to a link related issue. 'Algorithmic' refers to an automatic penalty and doesn't involve any human interference. To resolve the problem, you will have to perform a thorough clean up of the links. This is where link disavow tool comes into the picture. Now, let's consider that you use it efficiently for removing bad links that were in contention.
Cleaning up the links is the first step. The next procedure is to wait for the disavow request to be processed. In such situations, it might take a couple of weeks. The third step is to wait for Google to run your site against the specific part of its algorithm that penalized you like the Penguin. Even if the clean up of bad links with disavow request is complete, you will need to wait for the Penguin update to be run before you witness a change.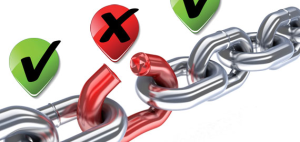 For instance, let's consider that you were penalized by Penguin last September. You will still need to wait till the launch of a Penguin update before you come across a tangible change. Now, let's assume that in a similar circumstance, you use the disavow request for a few days before a Penguin update is launched. Though you made the request before the launch of the update, you might still be penalized since the clearing time may take a few weeks. The update will be launched simultaneously. You will have to wait for the next Penguin update in that case. This process may be time consuming and the wait can be frustrating, however, if it was an algorithmic penalty, then it should be clarified if you use disavow alone.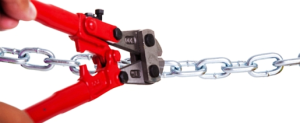 Removal of Manual Penalties
The recovery process is typically much faster if you are facing a manual penalty. In such cases, a manual review of your site would be done at Google before you are penalized. In most cases you will receive a notice from Google about such a penalty. If the manual penalty refers to bad links, Google's disavow tool will assist you in this instance as well. However, keep one thing in mind, the penalty won't be removed automatically as it was imposed manually. Under such circumstances, you will need to file a reconsideration request. It will prompt a person in Google to verify your site. They will find out whether the link disavow request was filed and whether it is sufficient for the manual penalty to be lifted.
While facing a manual penalty, you will have to do two things- disavow bad links and file a reconsideration request. If you put in a substantial amount of effort to remove links before using the link disavow tool, it will do you a world of good.
That's one part of the story. Manual penalties come with expiration dates as stated by Google. After a specific period, the penalty against your site will expire on its own. So, you can witness a positive change even if you take no necessary action in this regard, but this is not advised as you will ultimately receive an algorithmic penalty in the future.