SEO is not only the most sought after digital marketing service by growing businesses, it is also the most difficult service to successfully execute. But because it offers the best potential for a low CPC (cost per click), organizations are chomping at the bit to find digital marketing agencies that can execute modern organic search strategies capable of ranking their content for the right target audiences in a manner that ensures their visibility in the SERPs for years to come.
But the best SEO services don't just rank content. A profitable organic search strategy is grounded in the necessary research to ensure the content aligns with the needs of target buyers so it will convert clicks to leads, and nurture leads into paying customers.
Unfortunately, too many SEO agencies only focus on rankings and ignore the conversion factor. They treat conversions as marketing strategies that exist outside the realms of SEO. However, a growth-driven SEO agency will focus on their clients goals, and ultimately this is not to rank to the moon but to earn revenue from organic traffic. Every major city has a slew of marketing agencies that offer SEO, but sifting through the lackluster agencies to find the best SEO services can be a time-consuming, daunting task.
Most companies begin their search looking for an SEO New York agency, as the city has a reputation for offering the best SEO services in the country. New York city is hyper competitive, as it is home to Fortune 1000 companies that demand specialized marketing services, and this means organic search strategies must be growth driven to align with specific goal completion outcomes. If you are a member of the C-suite or executive management team searching for an SEO agency in New York, this article will help steer you in the right direction for finding.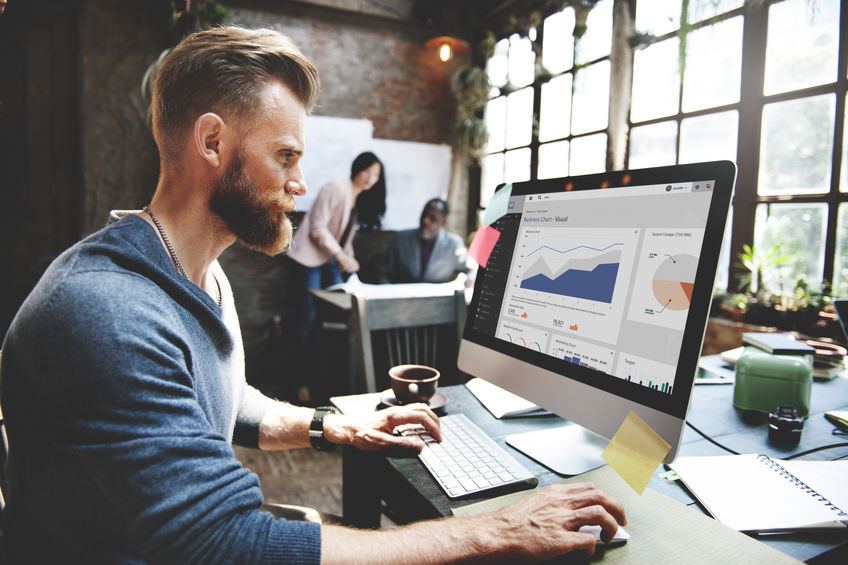 Look for an SEO New York Agency that Bases the Strategy on Understanding Your Buyers
When looking for the perfect SEO New York agency, you will get better results if you can find one that bases their strategy around a thorough understanding of your customers, and here's why: Google's algorithm has evolved to understand search intent, and it pairs search results based on an understanding of the searcher's needs and how the content provides a solution to specific pain points. Therefore, writing for people is a major part of ranking content, and more importantly, ranking content likely to convert readers into buyers.
Transparency and Reporting
When looking for the best SEO New York agency, be sure to find one that offers comprehensive monthly reporting. Keep in mind that SEO works in a manner that reporting will naturally be opaque. Google Analytics reveals basic metrics on traffic behavior like average session durations, new users, conversions and the bounce rate. But it isn't able to show details like where organic visitors convert, so being able to piece specific landing pages, blog articles or web pages to conversions is impossible, and as a result, businesses can get frustrated because this gives the illusion that they aren't able to see where their marketing investment is paying off. But with detailed reporting that shows how the strategy is running in an agile matter to create improvements to these metrics, peace of mind can be obtained.
Learn About WEBITMD's Modern SEO Approach that Targets Your Specific Customers
Do you want your SEO to actually convert organic traffic to sales rather than just rank content to the moon? Download the FREE guide and learn how the pros turn clicks into dollars.