As we enter the fourth year of our HubSpot partnership, we are extremely proud to announce that we have reached platinum status! That's right! WEBITMD is now a certified HubSpot Platinum partner!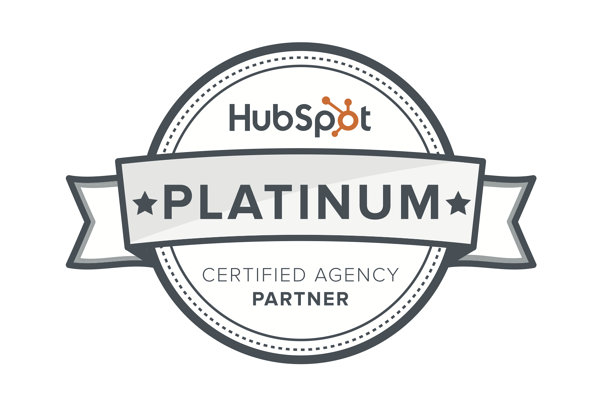 But before we pat ourselves on the back, we want to use this as an opportunity to thank all of our loyal clients for the trust they have given us and the opportunities they have provided for us to prove our talents. We also want to thank all of our friends and partners at HubSpot for their continued support and guidance as we work together to shape this thriving industry.
We Have Lots In Store This Year!
So what does this all mean? It means we are stepping up in a major way this year to prove that we have truly earned this status and are continuing on an upward trajectory. We have lots of exciting new things planned for 2020! Be on the lookout for new service offerings, improved communication, improved reporting tools and much more!
The Premiere HubSpot Platinum Partner in Los Angeles
WEBITMD is a full-funnel Growth Marketing + Sales Agency with offices in Los Angeles, New York City & Dallas. Founded in 2008, our mission has been to deliver a customized yet engineered approach to business growth that combines strategy and creative with data & technology.
We help mid-sized businesses reach their growth potential without the burden of expanding their marketing and sales teams. We understand that you've already got a lot on your plate and the last thing you need is more stuff to manage. What you really need is a team of experts that you can rely on to handle everything for you.
Visit our HubSpot profile to read some of the glowing reviews our clients have left us!