Whether it's driving traffic to your website or crafting meaningful brand experiences, WEBITMD has years of experience working in a digital landscape that is constantly presenting new challenges.
---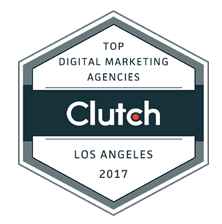 We've worked with hundreds of businesses in a variety of industry verticals, and grow and learn from each new partnership. As a boutique agency, we're always testing and retesting, striving for optimal results. For this reason, we're particularly excited that our efforts have been recognized by Clutch, a B2B market research firm. They regularly publish their research on companies that excel across their directory, and WEBITMD has been recognized as a top Los Angeles SEO and digital marketing agency!
Ever since platforms like Yelp, TripAdvisor, and Glassdoor disrupted the market, ratings and reviews have become a central component of the buyer's decision making process.
Consumer opinion has considerable weight in the marketplace; hence, agencies have to make a bigger effort to control their online reputation. Clutch has leveraged this trend for the B2B world. Companies across various segments are ranked according to a research methodology, which incorporates both quantitative and qualitative factors. An agency can curate their own profiles and succinctly outline their services and pricing.
---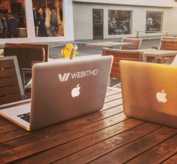 WEBITMD was evaluated based on our wider presence in the marketplace, clientele, and quality of work. Of course, central to the Clutch ranking process are client reviews. Clutch analysts spoke with those of our clients who were willing to share some insights about their experiences with us.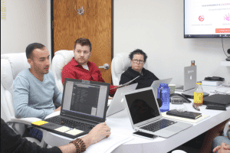 We hope to incorporate their feedback into our larger effort to improve our best practices and ensure that we are meeting our clients' expectations. Here are just some of the comments on our profile that touch on our various strengths:
---
"WEBITMD's work has been successful and we are very satisfied. They are a great agency, and very responsive." – Sales Manager, Tourism Company
"Since beginning our work with WEBITMD, our website traffic has tripled. My info-captures have doubled, and we've seen a continual sales improvement each month." – Director of New Business Development, Resort Management Group
"It seems that WEBITMD's team has done a consistent job, so we've stayed engaged with them longer than with any other SEO company we've used so far." – Owner, Catering Company