Your website is the foundation of your digital strategy. It is the first impression many new visitors will get from your business and it will affect the performance of all of your digital marketing campaigns moving forward.
Choosing the right web developer is crucial for the success of any web design project. Trust me, you don't want to cut corners on your website design. Extended timelines, frequent outages, and poor performance are just some of the issues you can expect if you don't choose the right website developer.
If you're looking for guidance on how to choose a website developer, you are in the right place! In this post, I'll explain how to find the best website developers to help your project go smoothly.

How To Choose a Website Developer for Your Next Project
Interviewing for a website developer – even if just for a one-off project – should be treated like any other job interview. By understanding your needs and asking the right questions, you can avoid web design catastrophe and ensure your project goes as smoothly as possible.
Here are some questions to keep in mind when hiring a website developer:
Do they have a website design strategy in mind?
Do they have technical skills?
How fast do they respond?
How experienced are they?
How do they bill clients?
1. Do they have a website design strategy in mind?
Website design can have a big impact on how high you rank on Google and how well you convert visitors. Cookie-cutter designs won't help you accomplish your goals.
The best website developers – whether it's an agency or a freelancer – will always a strategy in mind when building a website. Look out for the ones who will try to fit your website into a pre-existing mold without understanding your goals, first.
Here are some questions to ask any potential website developers during your interviews:
How does website architecture matter in sales conversions?

What design elements work specifically to attract buyers in my industry?

We need a company blog; can you design a blog that makes it easy to publish our own content?

Do I need a website that performs well on mobile devices, and can you build one?
Always make sure that your website developer has a plan and is thinking strategically about your project. Don't let them sell you an old template they haven't updated in a year or you might regret it when you are stuck on page seven of Google.
2. Do they have technical skills?
The best website developers will have a wide range of technical skills. Not all websites are designed to do the same thing, so being able to build to a client's specific needs makes the best website developers stand out in the crowd.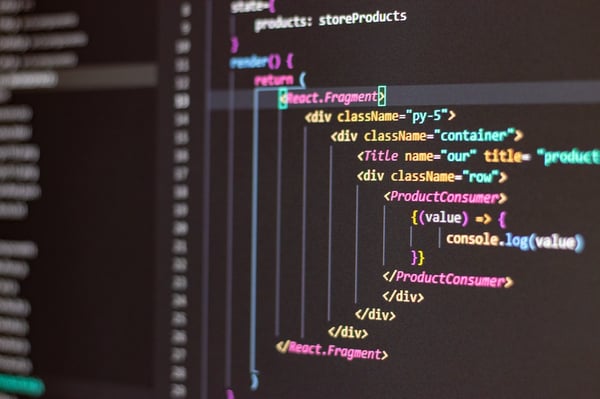 Your website developer should have the following skills:
Adobe Photoshop / Adobe Illustrator

HTML / HTML5

CSS / SCC3

PHP

jQuery

JavaScript
The ability to both code and design using these will make a developer a desired candidate. They would also be able to work with your desired CMS such as WordPress or HubSpot. If you need an eCommerce website, then then Magento and BigCommerce should be at the top of your requirements.
3. How fast do they respond?
If your website ever gets hacked, experiences some errors, or for whatever reason, it isn't performing, your developer needs to be on the ready to respond quickly because in this case time offline translates to loss of earnings.
Realize that you aren't their only client, but expect good communication. See how long it takes to get a response to your emails and phone calls now. If you are already having communication issues before the project begins, it probably will only get worse over time.
4. How experienced are they?
Experience isn't always the best indicator of talent but to play it safe, your website developer should have some level of experience working on similar projects.
Here are some ways you can gauge the level or experience and talent of a candidate:
Look at their resume and/or years in business
Read customer reviews and testimonials
Review their work portfolio
Look for web design case studies on projects similar to yours
You may be able to find a less experienced website developer who can handle the project for a lower cost. And more experienced candidates or big agencies may try to shortcut your project to increase profit margins. But as a general rule, look for someone who has at least a few years of experience to their name.
5. How do they bill clients?
Both digital marketing companies and freelance web designers bill in different ways. Both can bill by the hour, while others have a monthly fee with additional billable projects that extend outside the scope in the contract. Either way, make sure your developer has a detailed tracking system that records each task performed and the time it took to complete.
This should all be recorded in a monthly report given to you at the end of each month. This way the developer is making himself accountable, and you know where you are spending your money.
Finding the Best Website Developers
Your website design plays a critical role in all of your digital marketing efforts. Whether you are going through a redesign, a migration, or building something new from scratch, make sure you are treating the project with the importance it deserves.
Knowing how to choose a website developer for your next project can help you avoid disaster and ensure everything goes as smoothly as possible. Follow this tips above to locate the best website developers and weed out the bad fits.
At WEBITMD, we build custom sites designed to attract new visitors and convert them into new leads. To learn more about how we combine creative design with an agile marketing approach, download your free Growth Stack guide below.
Editor's Note: This article was originally published in JUNE 2017 by WEBITMD. It has since been updated to reflect current best practices, services, and capabilities.