Between a pandemic, the Great Resignation, and now a looming recession – sales and marketing teams have had to become scrappier than ever over the past two years.
Maintaining a competitive sales and marketing strategy in 2023 is going to be challenging. Companies that can adapt to the latest B2B sales trends and technologies will be the biggest winners by this time next year.
Keep reading to learn the three B2B sales trends that will help you stay ahead of the curve with consistent, helpful content (yes, even in sales – especially in sales!) going into 2023.

B2B Sales Trends That Will Shape 2023
Businesses can no longer afford to ignore the misalignment between sales and marketing departments. This lapse in marketing and alignment costs more than efficiency; in fact, up to 75% of marketing leads never close into a sale.
If you don't address this challenge now, your business is unlikely to grow any further. For this reason, many of the biggest B2B sales trends in 2023 will focus on aligning marketing and sales teams. This includes:
#1: Hyper-Personalization to Hone Your Strategy
79% of organizations that exceeded revenue goals have a documented personalization strategy.
It's well known that personalizing communications, especially in email drip campaigns, leads to more engagement. As automation and artificial intelligence continue to improve, sales can more skillfully anticipate user intent based on activity, which will be key in 2023.
In-depth personalization goes beyond inserting someone's name into an email – it's about crafting meaningful touchpoints and doing so at the right time so your SQLs don't have to seek it.
For the sales process, that means sending fact sheets or FAQs that are hyper specific to someone's unique concerns. You can achieve this by creating multiple industry-specific versions of your collateral featuring pain points and language that resonate with the intended audience. This helps relay the value of your product or service to stakeholders more effectively so you can win approval faster.
Here are three considerations for using hyper-personalization in 2023:
Understand your customers' needs in great detail before implementing this strategy, or you'll be working against yourself.
Break down larger pieces of content into smaller,

personalized excerpts

….to make things easy for your prospects to digest.

Test different versions of your collateral to see which approach resonates best. This includes rethinking your medium; Biteable predicts that by 2023,

more than 80% of the world's internet traffic will be video

. That means brands and businesses will need to step outside of their comfort zone and experiment with new content strategies.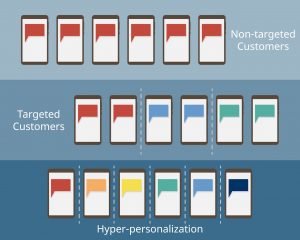 #2: An Evolution of Thought Leadership
81.4% of thought leadership content results in organic traffic.
–Semrush
In a world that's oversaturated with unremarkable content, people want thought-provoking, scroll-stopping content that speaks to their needs. In B2B, that can prove challenging to create without relying on industry jargon to communicate your message ("corporate ipsum" is a real thing).
In 2023, taking controversial stances can pay off, even if there's backlash involved. Semrush reported 47.6% of thought leadership content generates the actual leads and sales, showing it has considerable influence on purchasing decisions.
Thought leadership is also a great way of weeding out customers that wouldn't fit your culture and values. Plus, it lays the groundwork for social selling, which builds trust and forms relationships that are more than transactional.
Much like customers expect businesses to be upfront about their larger purpose and vision for helping the world, that must trickle down to your salespeople as well. Most of the time, they're a potential customer's first impression of how your company presents itself, so the point stands about embracing your brand across all channels with a consistent voice – even when someone's saying something bold or controversial.
Here are three considerations for evolving your thought leadership in 2023:
Plan digital or in-person events where you discuss a variety of topics solving key issues for your customers' pain points.
Encourage salespeople to post personal content and insights to LinkedIn so they have more visibility within their networks.
During the pandemic, informal videos became acceptable even in professional B2B settings. Inject these visual messages throughout your funnel to help your customers form a closer connection with the real people behind your brand.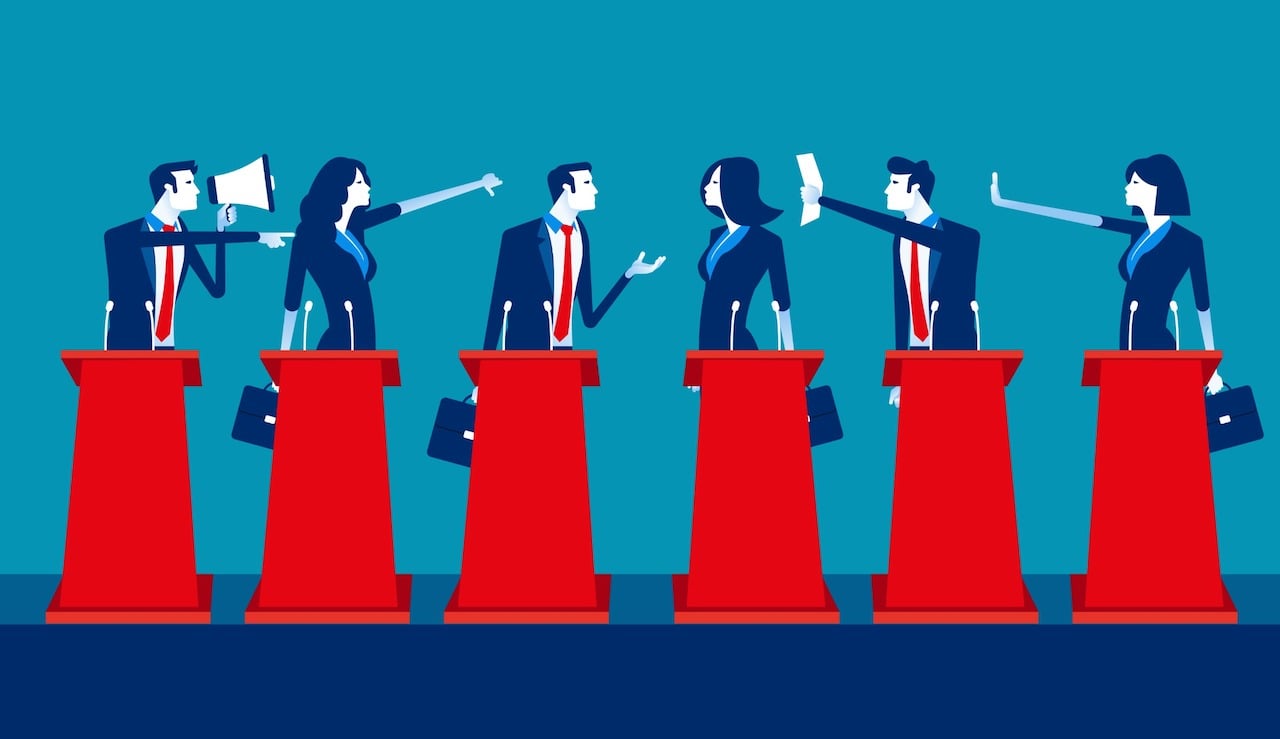 #3: Cultivate Connection Through Technology
Marketers who report an effective marketing strategy this year are more likely to use automation in their role than ineffective marketers.
It may seem like this statement is at odds with itself, but technology and automation can help build long-term rapport with your prospects. It also helps ease the burden of increased workloads, which many businesses have seen over the last few years.
In 2023, that trend is only going to grow. Creating seamlessness between automated messaging is the real skill – your warmed opportunities shouldn't notice a lapse in tone, information, or personality between your top-of-funnel automated emails and the manual ones sent during the presentations and proposal stages.
That's the beauty of focusing on shared messaging and selling points between marketing and sales teams. That consistency goes a long way, and technology enhances it across channels.
Here are three considerations for using technology to enhance connection in 2023:
Encourage your salespeople to be social and have a presence on your main platforms. This can often build rapport with others from afar while they're researching your business so they feel more comfortable reaching out.
Build trust by encouraging authenticity. If a sales team member realizes a warmed lead won't be a good fit, use it as a learning point to improve your customer personas and target audience in your CRM software. Nothing's worse than a bad culture or organizational fit for both parties.
Do a technology audit

to see where you can continue to strengthen connections throughout the inbound journey. This includes SMS outreach, which is a major B2B sales trend with untapped potential.
Elevate Your Sales Strategy in 2023
These B2B sales trends are sure to give you a competitive edge going into next year. What were you successful with in 2022 that you'd like to carry forward into the new year? What will you change to meet the new challenges that 2023 will bring?
Be sure to download our Growth Stack Guide to see how you can build meaningful, sustainable business outcomes from marketing to sales and beyond.